Cunty Part 3 | Kay Kardia | London River


Jun 6, 2015




There are a few things left to do with our little pet, Kay Kardia. We know she doesn't have the best cock sucking ability to but that's OK, we can train her. London River straps on and starts going to town on her pussy while Rain reshapes her throat hole. Between the two of them they have Kay roasting on a spit and so close to cumming.

Usually when we interrogate a girl we like to use a bit of electricity, but for Kay we've decided to go in a different direction. Her pussy is nice. Too nice to leave it alone. We just toss her down right on her back, spread her legs wide open, and take aim on that bare snatch of hers with a few of our nastier implements.

The real problem that girls face when they have to answer our questions is that they never know what the right answer is. Too prudish and she's going to feel the sting. Lying is definitely a way to get herself hurt. But some of her truthful answers are not good enough to keep her from feeling the lick of the cane on her clit.
Cunty Part 2 | Kay Kardia | London River


May 30, 2015




So many torments, so little time.

We'll get back to Kay Kardia in just a second but we discovered something about London River a while back that we had to share. You see, London hates being tickled. Really that doesn't begin to describe it. She can't stand being tickled. She will do just about anything to avoid it. We didn't believe her at first, but when given the choice between a little bit of laughter or one hell of a brutal caning she jumped at the chance to feel the wood come down on her ass. She changed her mind for just a second, but as soon as Jack Hammer put his fingers on her she started begging for the thin rod again. She'll get to enjoy the Sybian in the background while we turn our attention back to Kay, if she can keep quiet.


The blonde beauty could use a good flogging. Kay gets some options, too. Matt will take the leather flogger to her tits or her stomach, at her request. Sure, the tits hurt her more, but as the leather slides away she gets to feel it caress against her nipples. A shot to the stomach is just pain. It probably feels a hell of a lot better than the whip, though. And our special brand of water torture has got to be the worst. We use that during our interrogation and she is ready to tell us everything we want to know.

And then comes the puppy play!
Cunty Part 1 | Kay Kardia | London River


May 23, 2015




Double Trouble On The Set of Our Live Feed

Kay Kardia and London River are here to strut their stuff. They're a pair of sexy women who are so into BDSM that they have decided to participate in the most grueling bondage experience out there, a RealTimeBondage.com Live Feed.

Here's how it works. For weeks beforehand our members spend time on the forums, tossing out the ideas they have for putting these girls through hell. Kay, the star of this show, gets to read all of their ideas, and they get her pretty...excited. But on the day of the feed there is no way for her to know which ideas are going to be used against her. Even worse, since the members are able to participate in a live chat, they may get creative and suggest some things she isn't at all prepared for.

In most shoots a girl has a bit of time to relax between scenes, but not this time. With a live show the action is completely non-stop. It means Kay, and the decoration London, are going to be going through intense positions, humiliation, and corporal punishment, back to back. There will be no breaks until one of them does. And this is just part 1 of the fun.
Waiting To Please | Kay Kardia | Jack Hammer
Apr 29, 2015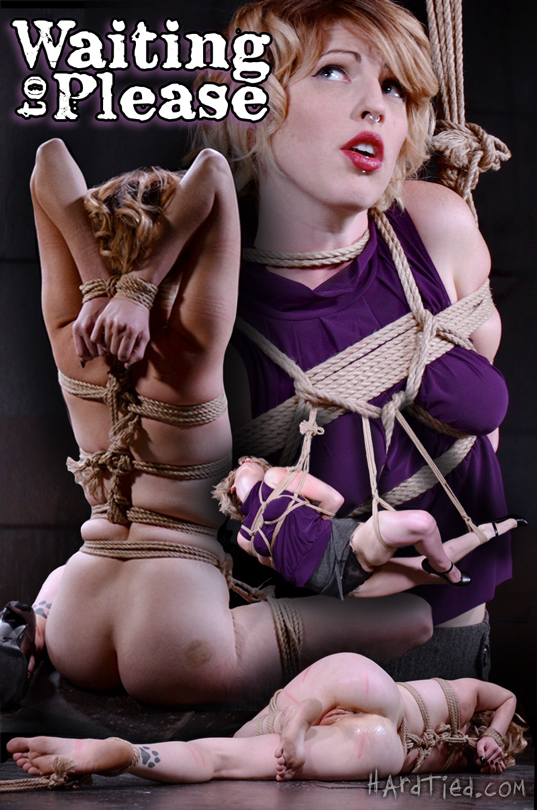 Jack Hammer is turning Kay Kardia into a canvas for his latest work of art. She'll be bound in rope, but not just trussed up like a piece of meat. He winds it around her with expert hands, working quickly, but sensually. When she feels his hands on her Kay moans with lust and anticipation.

She wants him so badly. She wants to please him. She's been waiting for the opportunity, and now here it is. All she needs to do is suffer sweetly and become the work of BDSM art that he has been trying to create. It isn't just about the rope and the bruises. This is a piece that lives and breathes. Every moan, and orgasm, and scream is as much a part of this as the red welts the cane leaves on her ass.

Kay is sexy and fulfilling. She performs well. Jack keeps a souvenir from her, something to remember her by, and sends her on her way. But if the glow around her is any indication, Kay will be back for more soon.
Kardiac Bonds | Kay Kardia | OT
Feb 4, 2015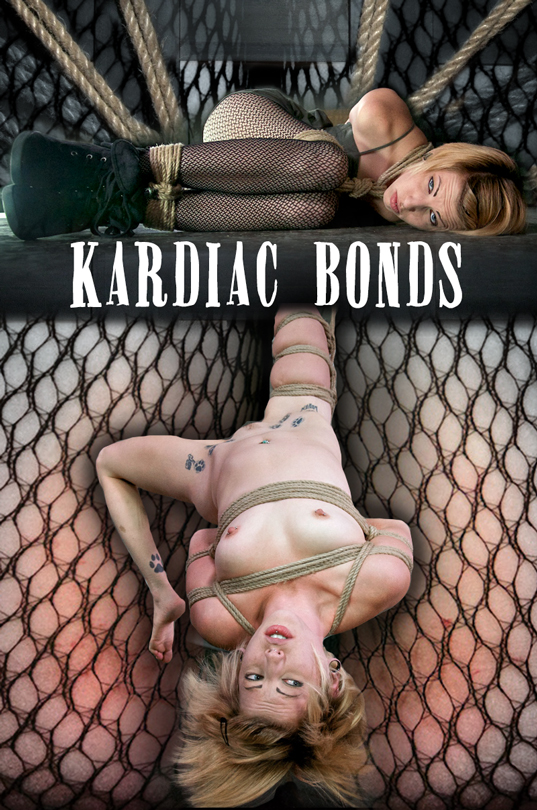 Kay Kardia looks like she could use some fun. Something about her just screams, "tie me up, fuck me up, and make me cum." We've never let an invitation like that go unanswered, and damned if we're going to start now. We'll even take it a step further and really blow her mind.

Orgasms are always better after a little bit of pain. Pretty much every girl agrees on that. But we've got something that so few even try. We hang this hot piece of ass upside down like she is a piece of meat and start going to town on her pierced clit with a strong little vibrator.

She finishes fast, but we don't. A few orgasms are never the end when it comes to this kind of party. We want to see her scream and cream a few more times so there is going to be a hell of whipping in her future. Her pussy is literally glistening it is so wet. And like we said. We don't let any invitation go unanswered.